Framed art prints
When you order a framed art prints from us, we don't just put your poster in a frame.
With time and humidity, art prints sometimes tend to become wavy in the frames. To avoid this, we first laminate each print on a rigid cardboard, in order to guarantee a perfect flatness of your framed poster. This invisible operation prevents the poster from curving due to variations in humidity.
We also offer two options for your framed art prints to suit your decorating style and taste: "classic" framing with a mat or "modern" framing with a full size poster.
The framing with a mat is done with a white mat opened at a 45° bevel. The mat is there to embellish and give depth to the print, leaving a margin and thus visually isolating the work from its frame. In this case, during the printing process, the size of the image is reduced to match the opening of the mat.
Full size framing, or direct framing, on the other hand, gives a more modern style to prints. In this case the image is printed in the size of the frame you have chosen.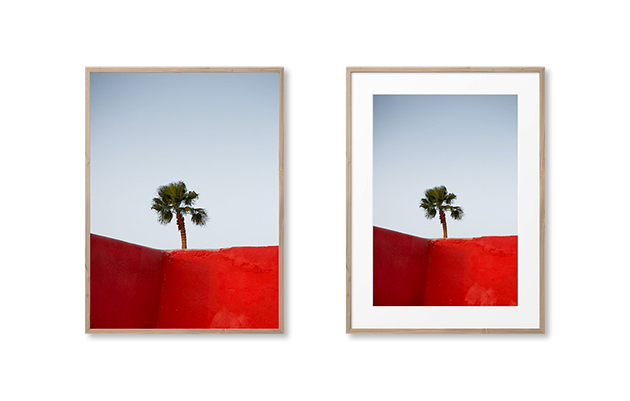 For our frames we offer different styles of rods to suit any decorating style.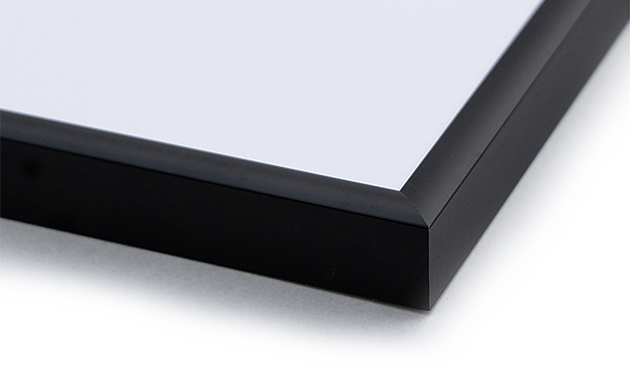 The black aluminium frame: Classic and timeless, this is a simple profile, slightly rounded on the face. The same profile is used for all formats from 18x25cm to 70x100cm.
The natural oak frame: Warm and elegant, our oak frame comes in two widths. We use a thin moulding (12 x 22 mm) for the 18x25cm to 50x70cm frames, and a wider moulding (30x30 mm) for the larger 60x90 and 70x100 cm formats.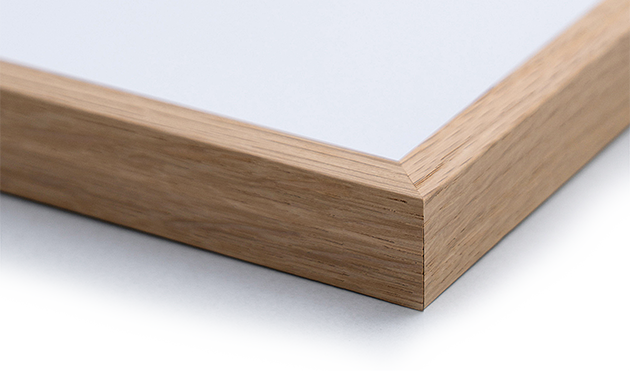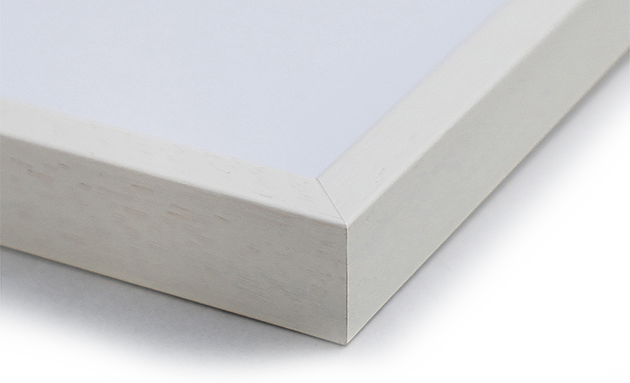 The white frame : Modern and sleek, we offer three types of white frames. From 18x25cm to 30x40cm it is a thin rod (12x22 mm), from 40x50 to 50x70cm it is a slightly wider frame still in white lacquered wood, with a medium thickness ( 20x20 mm). The large formats 60x90cm and 70x100cm are made of white aluminium, in a thin and elegant moulding (10x20mm), with a profile similar to our black aluminium frame, slightly rounded on its face.